Sponsors
We would like to THANK our Sponsors we could not do it with out you!
Anyone interested in Sponsoring Year End Saddles or Awards -
please contact the ACHA office @ 979-836-3370 or Chris Woods 832-541-3246.

2017 YEAR END SADDLE SPONSORS:



Sam Munroe
Brenham McDonald's
(2 Locations)

David & Martha Wilson
The Paul Bassel Family
Ronney & Alana Coleman
Mitchell Pipe & Supply, LLC
Bowers Veterinary Clinic- Jennifer Bowers, DVM - $20NP Saddle Sponsor
Jim & Rhonda Ross
J & A Livestock / Whitlock Cattle
The Cletus Hulling Barn
---
2017 YEAR END SPONSORS: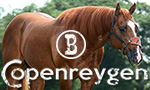 Bellville Abstract Co.
Leigh Ann Schultz
Top Hand Awards:
O & P Construction
Billy & Tracy Owens
Buckle Sponsor:
Gehring Construction Co.
Buckle Sponsor:
DLC Interests, Inc.
Most Improved Youth Buckle
Bobby & Lynn Glover - In Memory of Charles Lamarr
Henson Family Dealerships
KCC Ranch - McDade, TX
Dublin Cutting Horses - Whitney, TX
Waco Texas Futurity
Covert Ford, Inc. - Kenny Covert, Austin, TX
---
ACHA EXTRAVAGANZA SPONSORS:



Franklin Family Ranch
Kelly Slover
Jamie & Terri Rounsaville
---
2017 ACHA WEEKEND SPONSORS:



New LubriSyn Wound Care Product "One Out of the Money" prize
Lee and Judy Barron - Youth Buckles
Jana Lowe
Bowers Veterinary Clinic
Tony & Jeannie Seamons
Lana Wells
Cletus Hulling Cutting Horses
Robert Fuentes Cutting Horses
Cowboy Breakfast
Independence Coffee
O & P Construction
Billy & Tracy Owens - Buckle
Corky Sokol Cutting Horses
J & A Cattle Company / John & Annie Hightower
Somerville Feed / Thomas Moore
Derk Harmsen Construction
---

Upcoming Events
March 24 & 25
American South Texas CHA - Brenham, TX
---
April 7
Oklahoma CHA, Corn, OK
---
April 21 - 22
American Southwest Texas CHA - Belton, TX
---
April 28 & 29
American South Texas CHA - Brenham, TX
---
LATEST NEWS

RULE CHANGE:
There have been several rule changes for 2017
Click here to view!
---
Thank You Sponsors
2017 YEAR END SADDLE SPONSORS:
Sam Munroe
Brenham McDonald's
Derk Harmsen Construction
David & Martha Wilson
The Paul Bassel Family
Ronney & Alana Coleman
Mitchell Pipe & Supply, LLC
Bowers Veterinary Clinic - Jennifer Bowers, DVM
Jim & Rhonda Ross
J & A Livestock / Whitlock Cattle
The Cletus Hulling Barn
2017 Year End Sponsors:
Copenreygen
O & P Construction
Billy & Tracy Owens
Gehring Construction Co.
Bellville Abstract Co.
Leigh Ann Schultz
Bobby & Lynn Glover - In Memory of Charles Lamarr
Henson Family Dealerships
KCC Ranch
DLC Interests, Inc.
Dublin Cutting Horses
Waco Texas Futurity
Covert Ford, Inc. - Kenny Covert, Austin, TX
ACHA Extravaganza Sponsors:
Bell County Exposition Center
Franklin Family Ranch
Kelly Slover
Jamie & Terri Rounsaville
2017 ACHA Weekend Sponsors:
New LubriSyn Wound Care Product - "One Out of the Money"
Lee and Judy Barron
Jana Lowe
Bowers Veterinary Clinic
Tony & Jeannie Seamons
Lana Wells
Cletus Hulling Cutting Horses
Robert Fuentes Cutting Horses
Cowboy Breakfast
Independence Coffee
O & P Construction
Billy & Tracy Owens
Corky Sokol Cutting Horses
J & A Cattle Company
John & Annie Hightower
Somerville Feed / Thomas Moore
Derk Harmsen Construction