ACHA MOST IMPROVED YOUTH
2016 MOST IMPROVED YOUTH
J. T. West.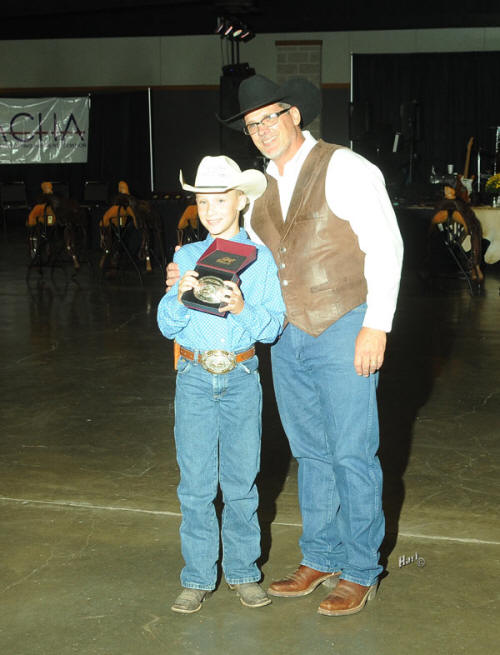 Presenting the buckle ACHA President Jason Borchardt
---
2015 MOST IMPROVED YOUTH
JOSEY SIKORSKI – CONGRATULATIONS!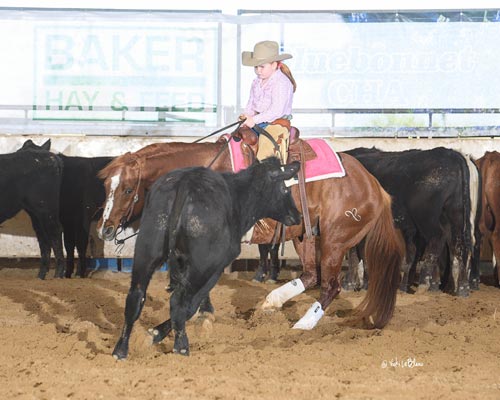 ---
2014 ACHA MOST IMPROVED YOUTH
HUNTER HICKS - CONGRATULATIONS!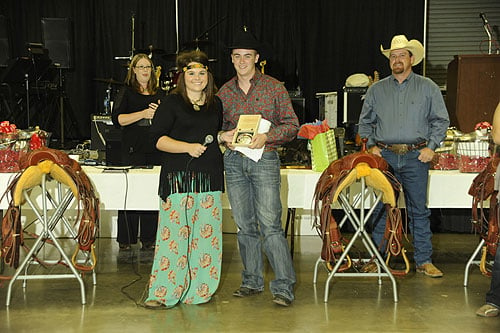 ---
2013 MOST IMPROVED YOUTH
CHEYANNE MARTIN – CONGRATULATIONS!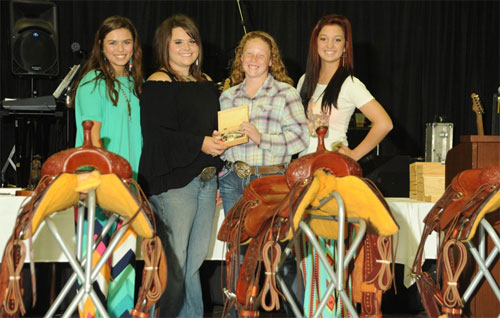 Cheyanne Martin shown here receiving the 2013 Most Improved Youth Buckle sponsored by
Bobby & Lynn Glover/Oxbow Steakhouse. Pictured (L-R) Morgan Starnes, Jessica McNaughton,
Cheyanne Martin & Hayley Rickman
---
Each year during the American Championships a meeting of the ACHA Youth members will be held. Those in attendance will nominate eligible youth and cast one (1) vote by written ballot for the ACHA Most Improved Youth. The youth receiving the most votes will receive the award during the American Championships Awards Party. Youth eligible to be nominated include current ACHA members who have competed in the Youth class during the current point year and have shown cutting horses for a period of not more than two (2) ACHA point years. Award: Buckle presented at the American Championships
A special "Thank You" to Bobby & Lynn Glover, owners of the Oxbow Steakhouse & BBQ, for
their continued sponsorship of the Most Improved Youth buckle.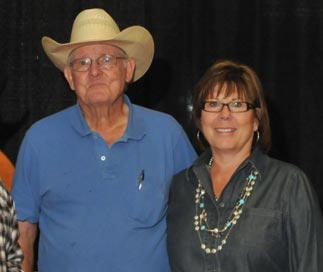 Bobby & Lynn Glover at the 2011 ACHA Awards Party


---

Upcoming Events
May 18 - 20
ACHA Weekend - Brenham, TX
---
May 26 - 27
American Southwest Texas CHA - Belton, TX
---
June 2 & 3
American West Texas CHA - Clyde, TX
---
June 9
Oklahoma CHA, Corn, OK
---
June 9 & 10
American South Texas CHA - Brenham, TX
---
LATEST NEWS

RULE CHANGE:
There have been several rule changes for 2017
Click here to view!
---
Thank You Sponsors
2018 ACHA Weekend Sponsors:
Bowers Vet Clinic
Mitch Farris Cutting Horses
Jana Lowe
Tony & Jeannie Seamons
Cletus Hulling Cutting Horses
Lana Wells
Lee & Judy Barron / Youth
Derk Harmsen Construction
Whitlock Cattle
Tractor Supply Company Navasota
Bellville Abstract Co./Leigh Ann Schultz
Graham Land & Cattle Co./Ron Jones
Mike Combs Cutting Horses
Corky Sokol Cutting Horses
Tres Rios Silver
O & P Construction / Billy Owens & Tracy Owens
Bobby & Lynn Glover
Robert Waltman & Donna Emenhiser
Kuper Sotheby's International Realty/Camille Abbott
Robert Fuentes Cutting Horses
2018 YEAR END SADDLE SPONSORS:
Sam Munroe / McDonalds (2 locations Brenham)
Jim & Rhonda Ross
David & Martha Wilson
Mitchell Pipe & Supply, LLC
Whitlock Cattle Co., LLC
Mike & Janie Crumpler / Cole Eslyn / Clarence Schulze
2018 Year End Sponsors:
Henson Family Dealerships
Brazos Valley Equine
O & P Construction / Billy & Tracy Owens
ACHA Extravaganza Sponsors:
Bell County Exposition Center
Franklin Family Ranch
Kelly Slover
Jamie & Terri Rounsaville